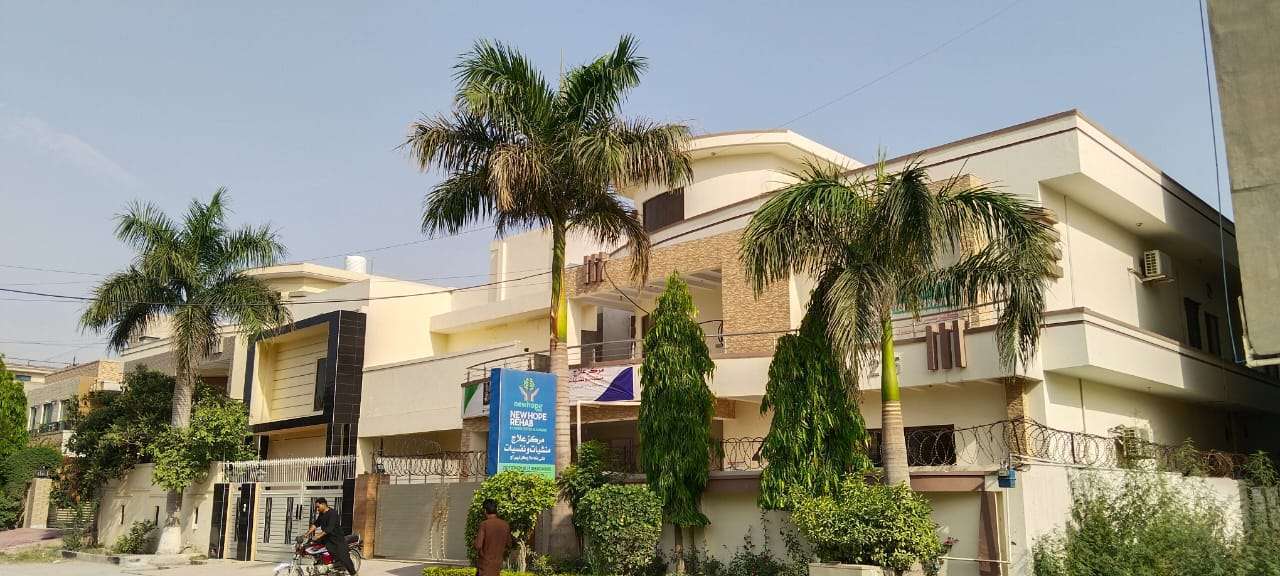 Drug Rehabilitation
Drug rehabilitation, often known as drug rehab or just rehabs, is a method of medically or psychotherapeutically managing an addict's dependency on psychoactive substances such as alcohol, prescription medicines, and narcotic illicit drugs such as morphine, heroin, and amphetamines. The fundamental goal of drug rehabilitation is to get the addict to stop abusing drugs so that they can avoid the psychological, legal, social, financial, and physical problems that come with it, especially if the usage is severe.
Drug addicts' therapy and recovery can be described as a journey from drug addiction to a healthy and drug-free living. It's a long and difficult procedure. Addicts require the most help and care in order to abstain from drugs and break the addictive habit, necessitating the development of comprehensive treatment and rehabilitation programs tailored to each individual's biological, social and psychological needs. As a result, separate specialized and independent centers/hospitals for the drug-addicted population are required.
Goals of a Rehab Center
All drug rehab programs will offer various types of therapy to help with any psychological issues that may arise as a result of addiction. The goal of drug rehab therapy is to assist the addict in coming to terms with their addiction both in-person therapy with the assistance of a counselor and in front of their fellows. Therapy is designed to assist the addict in reflecting on their addiction, their lives, and the numerous problems that come with it.
Drug rehabilitation also aims to introduce the addict to 12-step programs. Although first developed by Alcoholic Anonymous, 12 step treatment is today used as a foundation for many sorts of drug treatment. Addiction treatment centers are often versatile in their treatment options, which can be adapted to the needs of each individual. To help people sustain long-term sobriety, rehab frequently includes a combination of detoxification (detox), group and individual drug use therapy, education about relapse prevention, and aftercare preparation prior to program completion.
Drug Rehab Centers in Pakistan
In Pakistan, the majority of current treatment and rehabilitation institutions, particularly those run by the government, only provide detoxification services, with no rehabilitation programs available. Every district hospital is required to provide a unit dedicated only to the treatment of drug users. These wards, on the other hand, only offer detoxification services. Rehabilitation programs are incredibly expensive, and they require highly motivated individuals to care for substance abusers and their unique circumstances. It is impossible for any institution to meet the demands of hundreds of thousands of heroin addicts on its own.

With all the chaotic drug addiction scenarios in Pakistan, many organizations have still managed to pull out the best forms of treatments for drug addicts. Today, numerous government and private institutes have been established to look into facilitating clients with the best form of therapy and treatment settings. As in other countries, in Pakistan's rehab centers, after completing a residential drug treatment program, drug rehab tries to assist the addict in reintegrating into society. They offer help to addicts and their families who are affected by addiction. Many also offer specialist services such as women's counseling, treatment for sexual addiction, marriage and relationship counseling, and a variety of additional services to match the requirements of each patient.
There are many famous rehab centers in Pakistan including the hope rehab center, therapy works, willing ways, safe care trust international and many more spread within the major cities like Lahore, Gujranwala, Karachi, Islamabad, and others. Let's find out more about the best rehab centers in Islamabad, which is the capital territory of Pakistan.
Best Rehab Centers in Islamabad
Our society has become a hub of drug addicts which in many cases is life-threatening for many individuals. In order to reduce and gradually eliminate the curse of drugs, a number of rehab centers have been established. In Islamabad, there are various rehab centers including the willing ways, PIMS rehab center, The Hope Rehab Center, MATRC, Roshni, and Nishan Rehab Center.
1. The Hope Rehab Center
By providing all levels of care in their treatment continuum, the Hope Rehab Center is a famous center in promoting growth through recovery. They have a competent staff of clinicians with master's degrees, state licenses, and PhDs that take pride in providing their patients with the finest quality, completely individualized care. They treat each patient as an individual and provide a diverse range of therapeutic programs to cater the people of all ages, backgrounds, and experiences. All of their treatment programs and therapies are designed to address a person's entire mental, physical, and spiritual well-being. They assist their patients in making a successful reintegration back into society.
The hope rehab center provides the utmost care for its patients and strives to meet the following objectives:
Drug addicts are able to receive detoxification and rehabilitation at this facility.
Reducing the likelihood of relapse and reintegrating recovering addicts into society.
Detoxed addicts receive rehabilitation treatment and vocational training.
Encouraging addicts to be self-sufficient.
Be important components of the community
Start your rehab journey now by contacting from below:
Address: House no 275, Street 2 Block APWD Main Road, Islamabad
Phone No: +92 304 5733455
The treatment of drug addiction at the hope rehab centers takes place in three phases. One is the pre-treatment (assessment, admission), second is the treatment phase (therapies, primary and secondary rehab, and detoxification), followed by the last phase called post-treatment (follow-up, relapse prevention, and systematic evaluation). There are a number of programs available in the hope rehab center and clients can choose from those according to their needs. These programs include outpatient drug rehab, residential rehab, and detoxification.
2. NIRM
NIRM is home to a number of highly skilled doctors and physicians with specialized knowledge and experience in their fields. It does, however, allow individuals to access therapy for whatever health concern they may have. Both male and female health care workers can consult with a patient. Along with other medical facilities, it provides rehab facilities to its patients as well.
3. Willing Ways
Willing Ways provides a pleasant and comfortable environment in which you or a loved one can recover from addiction through programs designed as per a person's need.  Treatment for addiction in willing ways is generally drug or alcohol detox, which is usually the first step in rehab, and it allows you to detach from these drugs under the care of a physician.  In willing ways, addiction treatment is personalized to fit the specific rehabilitation needs of you or a loved one who is struggling with addiction.
4. PIMS Rehab Center
PIMS is Islamabad's famous medical hospital. Other than the medical services, it also specializes in providing drug addiction treatment to its patients. With its inpatient and outpatient facilities, PIMS hospital manages to look after each and every client according to their needs and requirements.
5. Nishan Rehab Center
Nishan Rehab is a government-registered drug rehabilitation services provider. Their aim is to treat the clients with any kind of addiction and introduce them to a new way of life with very little probability of relapse.
All rehab centers aim to be the most efficient in providing effective and long-term treatment to their patients. Islamabad has many of the best rehabilitation centers. One must do his research, look for what he requires in the treatment and what type of therapies and settings he prefers, then opt for a rehab center accordingly.